Book Project
Plus join the mailing list here so we can stay in touch.
I have a lot of jewelry books. Too many actually. I look through them for inspiration but I never seem to actually do the projects in the books. But I resolve to change that and complete the projects. I never want to copy another designer but by doing the projects I think I can learn more.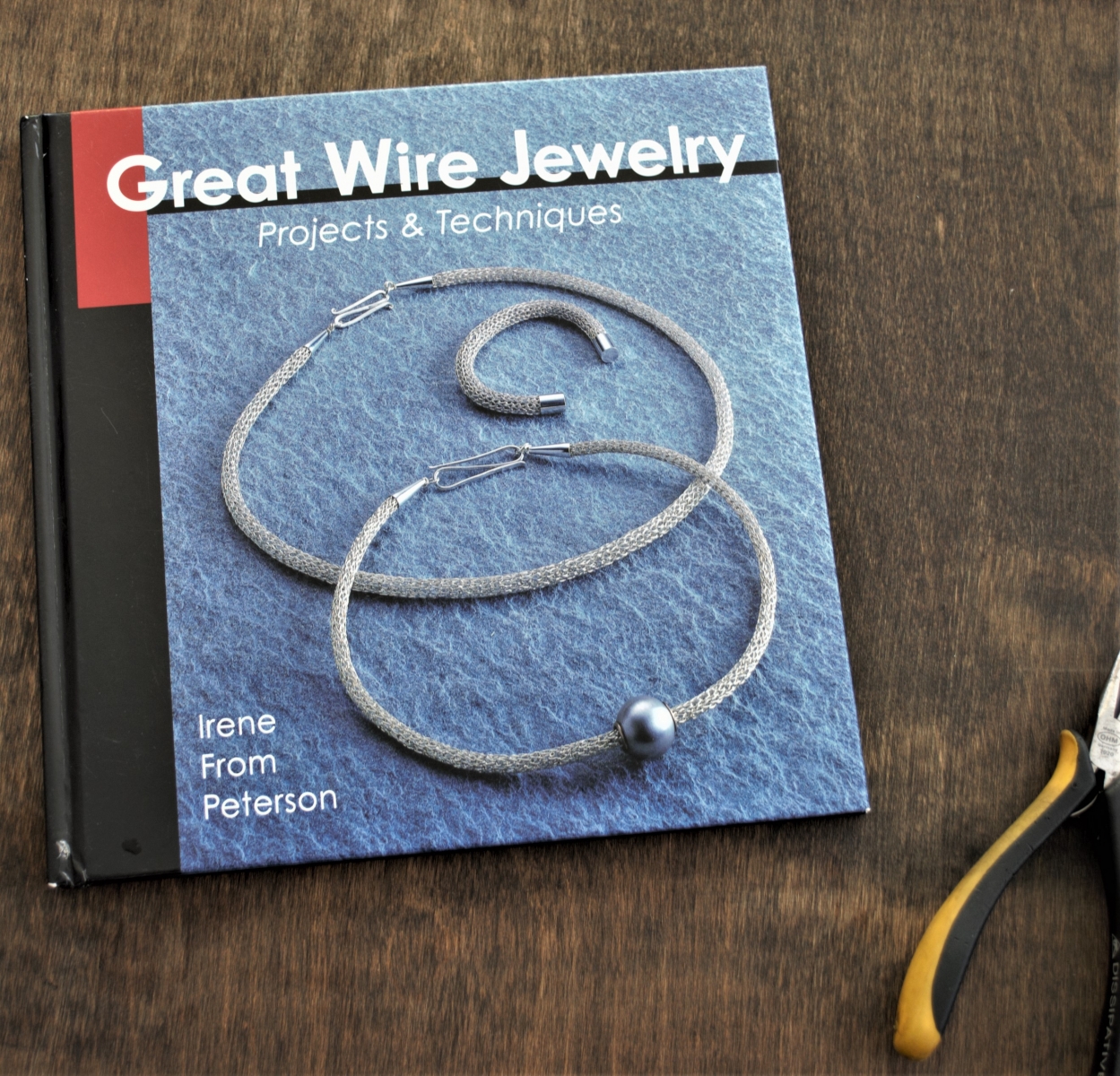 The first book I intend to work through is an old book I have called Great Wire Jewelry by Irene From Peterson. The book goes through the techniques for Viking knit and for jewelry from rings (usually called chain mail.)
I'm starting with jewelry from rings because I don't have a draw plate for the Viking knit. The first project is a Cross-Linked Chain with a replica cross from 1000 AD. I want to be held accountable to actually complete these projects. I hope to complete a project every week if my budget allows.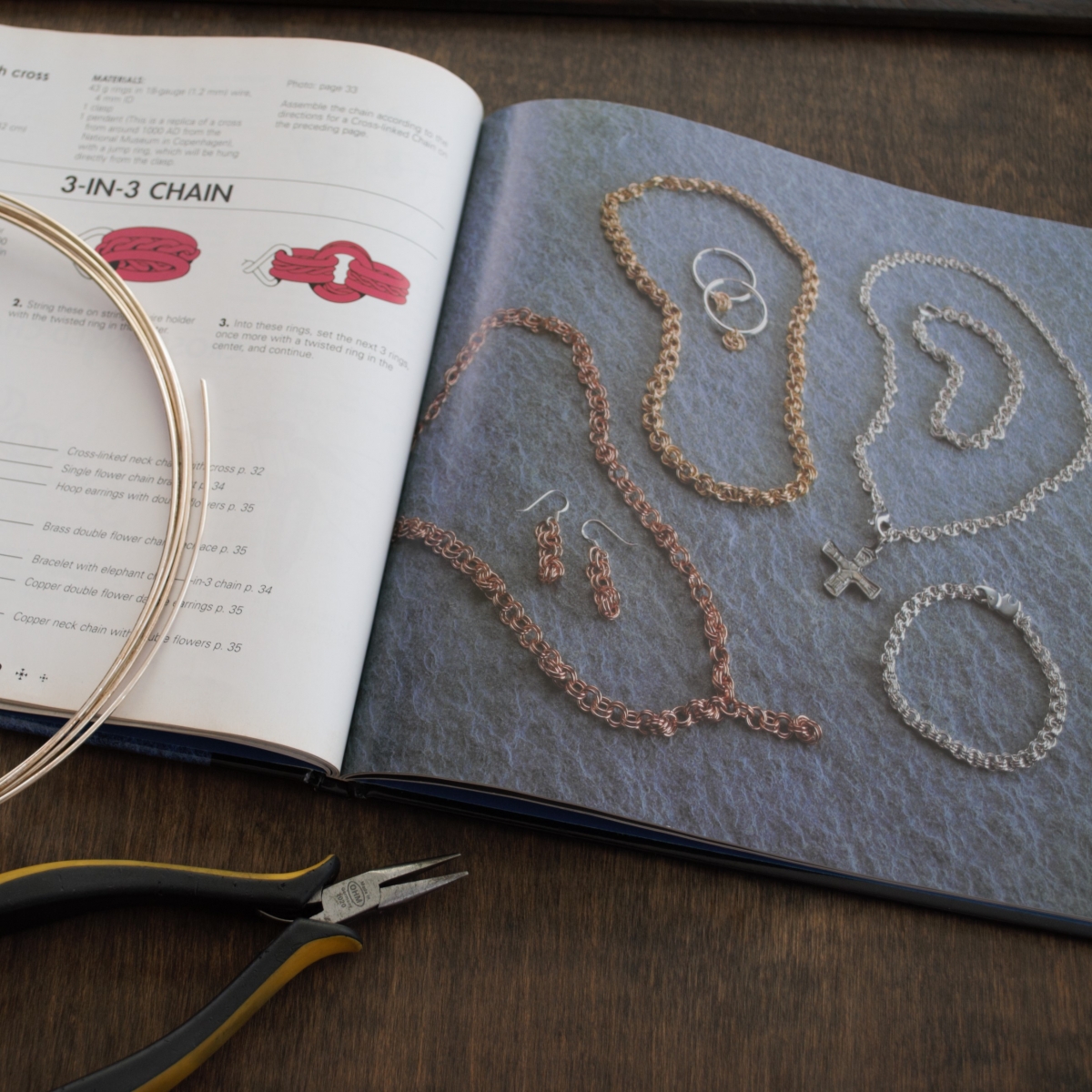 Here are some photos from the book. Now it is time for me to get started!